The world of Dr. Seuss is one in which anything's possible. At the Dr. Seuss Foundation, we approach literacy with the same spirit. We fund programs that promote learning, foster imagination, and help expand opportunities for all.
Values
The mission of the Dr. Seuss Foundation is to foster literacy in all its forms by financially supporting and partnering with organizations that share this goal. The values that guide us in this mission are a direct reflection of Theodor Seuss Geisel's own beliefs.
Values
Education
We support educational approaches that promote literacy and embrace learning through life experiences.
Values
Creativity
We value creativity, art, and humor. We believe learning and imagination are inextricably linked.
Values
Equity
We are committed to diversity in voice, experience, and interests. We strive to expand equitable opportunities for all.
Values
Community
We are all in this together. We foster strong communities through collaboration and engaged participation.
History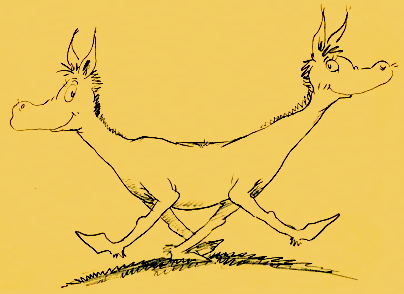 1904 – 1921
Theodor Seuss Geisel was born in Springfield, Massachusetts on March 2, 1904. He entered Dartmouth College in 1921, where he first adopted the "Seuss" pen name while writing for the college humor magazine, Jack-O-Lantern.
1922 - 1947
Ted received his B.A. degree in English from Dartmouth College in 1925 and married Helen Marion Palmer in 1927. In 1937, after numerous rejections, he published his first Dr. Seuss children's book, And to Think That I Saw It on Mulberry Street, based on his childhood adventures in Springfield. Over the next decade, Ted wrote four more books, published hundreds of political cartoons, and co-wrote the Academy Award®–winning documentary, Design for Death.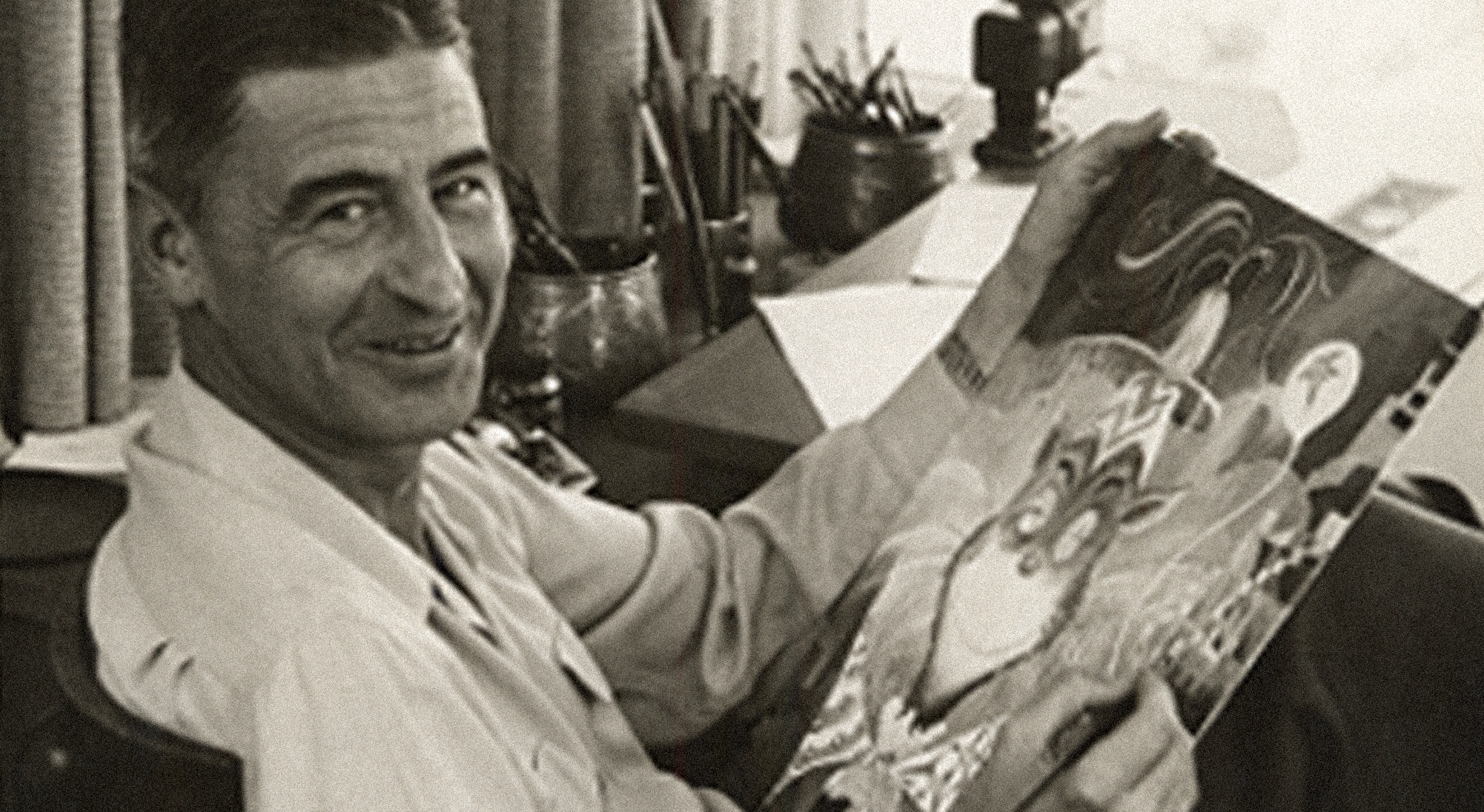 Ted Geisel (Dr. Seuss) working in his
studio in La Jolla, California, in the 1950s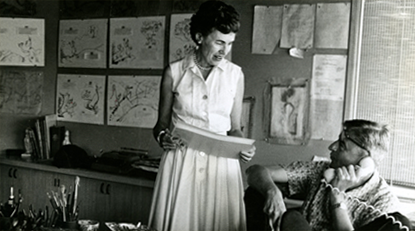 1948 - 1967
In 1948, Ted and Helen moved to La Jolla, California, where both became active members of the community and served on several nonprofit boards. In 1951, Ted co-wrote the animated short, Gerald McBoing-Boing, his second Academy Award®–winning film. The Cat in the Hat was published to immediate acclaim in 1957, prompting Ted and Helen to create the Dr. Seuss Foundation. How the Grinch Stole Christmas! and Green Eggs and Ham followed in quick succession.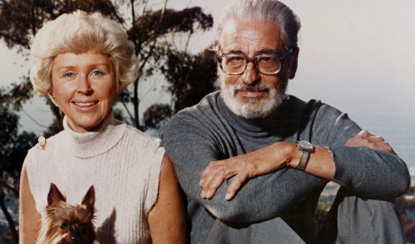 1968 - 1983
Helen died in 1967, and Ted married Audrey Stone Dimond in 1968. Over the next 15 years, Dr. Seuss published dozens more books for children. During this period, Ted was honored with two Primetime Emmy® Awards, the Laura Ingalls Wilder Medal, and a Peabody Broadcasting Award.
The Dr. Seuss Foundation is formed.

1984 – Present
In 1984, Ted Geisel received a Pulitzer Prize for his "special contribution over nearly half a century to the education and enjoyment of America's children and their parents." Theodor Seuss Geisel died on September 24, 1991. Two years later, Audrey Geisel founded Dr. Seuss Enterprises. In 1995, the University of California San Diego renamed its main library in honor of both Ted and Audrey.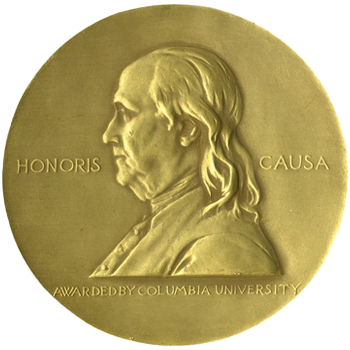 1984
Dr. Seuss is awarded a Pulitzer Prize.
1993
Dr. Seuss Enterprises is formed to protect and promote the intellectual property of Dr. Seuss. All Dr. Seuss Enterprises' profits benefit charitable organizations that focus on education, health, animal conservation, and the arts.
Present
To date, the Dr. Seuss Foundation has gifted more than $300 million to
charitable causes.
Theodor (Ted) Seuss Geisel
Born on March 2, 1904, in Springfield, Massachusetts
Received a B.A. in English from Dartmouth College in 1925
Married Helen Marion Palmer in 1927
Published his first book, And to Think That I Saw It on Mulberry Street, in 1937
Co-wrote two Academy Award-winning films: the documentary Design for Death (1947) and the animated short Gerald McBoing-Boing (1951)
Co-founded Beginner Books with Helen Palmer in 1958
Formed the Dr. Seuss Foundation in 1958
Received two Emmys (1978-1982)
Married Audrey S. Dimond in 1968
Received a Pulitzer Prize in 1984
Died on September 24, 1991 (age 87) in La Jolla, California
Helen Marion Palmer Geisel
Born Helen Marion Palmer on September 16, 1898,
in New York City
Received a B.A. from Wellesley College in 1920 and an M.A. from Oxford University in 1926
Married Theodor (Ted) Seuss Geisel in 1927
Published her first book, Walt Disney's Surprise Package, in 1944
Co-founded Beginner Books with Ted Geisel in 1958
Published her final book, Why I Built the Boogle House, in 1964
Died on October 23, 1967 (age 69) in La Jolla, California
Audrey Stone Geisel
Born Audrey Stone on August 14, 1921, in Chicago, Illinois
Received a B.S. in Nursing from Indiana University in 1944
Married E. Grey Dimond, M.D. in 1945
Married Theodor (Ted) Seuss Geisel in 1968
Founded Dr. Seuss Enterprises in 1993
Died on December 19, 2018 (age 97) in La Jolla, California